PRIVATE LESSONS: (1 instructor, 1 student)
We offer indoor Private Lessons 8 months out of the year (October through May): Ages 7 – Adult
*One-on-one instruction
---
Disciplines:
Hitting (boys & girls) (students provide bat)
Pitching (boys) (students provide catcher)
Fast pitch Softball Pitching (girls) (students provide catcher)
Fielding & Throwing (boys & girls) (students provide glove)
Catching (boys & girls) (students provide catcher's gear and mitt)
If you have another area of interest, please let us know!
*Only one discipline per lesson
---
PRIVATE LESSON PRICING:
**only one discipline per lesson
Single Session Rates:
One Half-Hour Lesson: $40
30-Minute Session Packages:
Package 1: 4 Sessions for $140 (Save $20)
Package 2: 6 Sessions for $200 (Save $40)
Package 3: 8 Sessions for $260 (Save $60)
Package 4: 10 Sessions for $310 (Save $90)
*Full payment must be received prior to first lesson to qualify for discounts
*See below for alternative payment options

---
Payment Options:

SBA accepts check, cash or Credit Card for payment of services. We accept AmericanExpress, Visa, MasterCard or Discover. **There is a 3% processing fee when using credit card. For our Private Lesson packages, we also offer Payment/Installment plans for eligible students –
**restrictions apply
.
Discounted multiple session package prices are only available if full payment is received in advance, prior to first lesson. Make checks payable to Smith Baseball Academy. SBA charges a $3.00 service fee for returned checks. **To qualify for Payment/Installment plan for multiple private lesson packages, the customer will be charged full retail price per session ($35.00 per session) instead of the packaged/discounted rates listed. Example: Instead of Package 3 (8 lessons) being the discounted $260 total price, the total price would be $280 (2 payments of $140) with the Payment/Installment plan.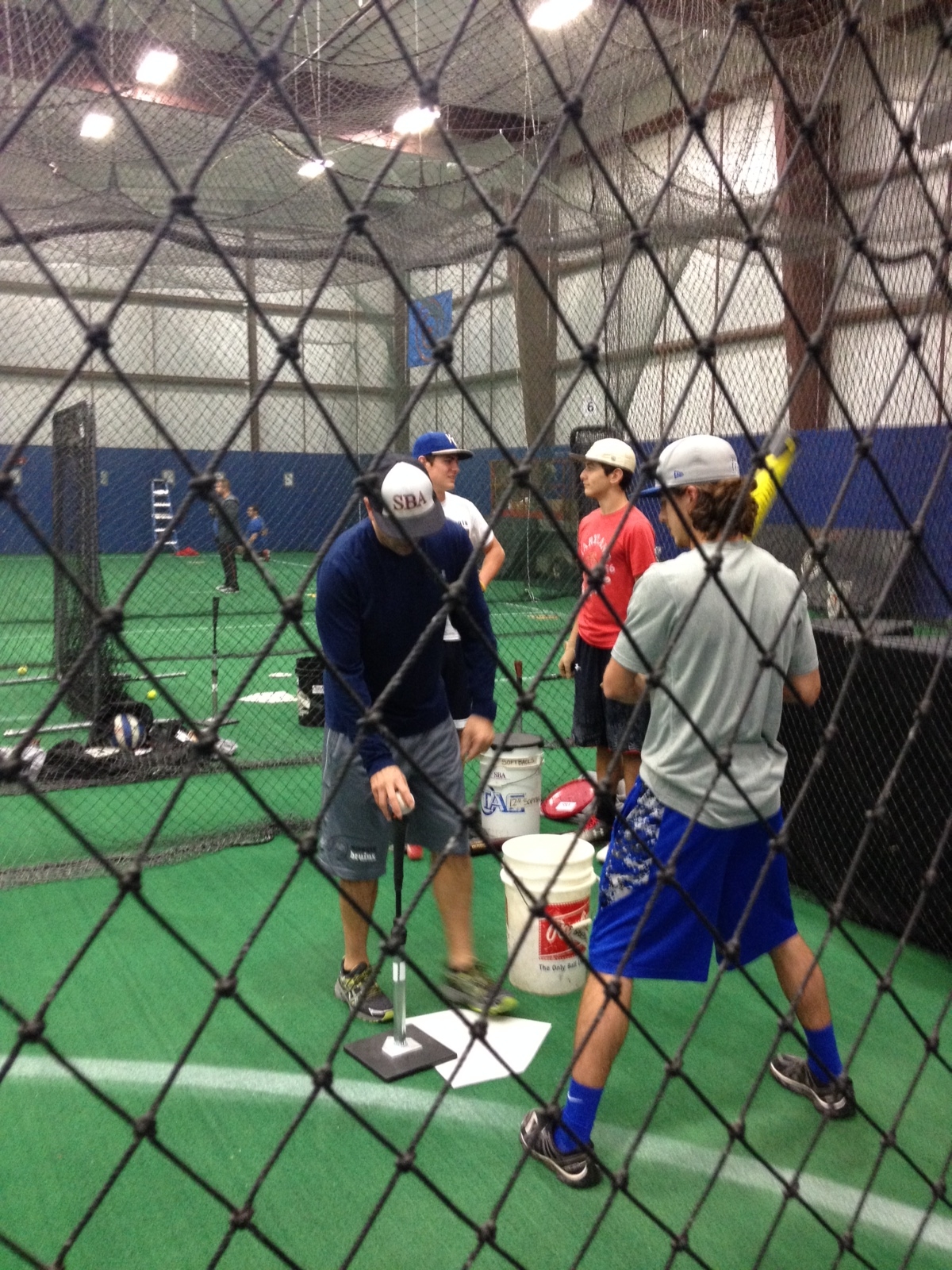 *Sessions are typically scheduled once a week for students (but we can go multiple days if requested) *Please see our Cancellation/Make-up Policy in the
FAQ/Information
link at top of page *
Registration and signed Waiver form
is required to participate in lessons – these forms are located in the
Download Forms
section at the top of page (or send an e-mail and we can send you the forms)
*Please visit our Viewable Lesson Calendar to see instructions on how to put together a tentative lesson schedule or click the "Schedule Lessons" button below:

EMAIL:
info@smithbaseballacademy.com
If you would like to register for lessons or have QUESTIONS: send an e-mail to

info@smithbaseballacademy.com