INCLEMENT WEATHER:
In the case of bad weather, please check the WEBSITE to check status of lessons.
**Status of lessons is updated everyday at

4:00 p.m.

on our homepage.
PHONE HOTLINE: (785) 272-8567
---
Registration & Waiver Form:
Each student and parent will be required to read, fill out, and sign our Registration & Waiver form prior to their first SBA lesson and/or clinic. We will e-mail this form to you after you have registered for instruction/lessons OR you can access and download the form in our Download Forms section. A Parent or Legal Guardian signature is required on the waiver if the student is below the age of 18.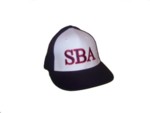 ---
Private Lessons – Cancellation Policy:
We are all busy in our everyday lives – unexpected things pop-up. SBA will try to remain as flexible as possible to accommodate your schedule. If a conflict arises and you are not able to make an original scheduled private lesson, let us know as soon as possible so we can schedule a make-up session. 24 hour notice of cancellation required to qualify for a make-up lesson credit.
Team/Group Clinic – Cancellation Policy:
SBA does NOT offer refunds for missed or late cancellations to our Group Clinics AND SBA does NOT offer make-ups for missed clinics. Our clinics have limited space and they fill FAST! If a cancellation is received at least 96 hours (4 days) prior to the day of the scheduled clinic, SBA may offer a full refund, otherwise this policy will remain in effect. *NO REFUND for a missed clinic – NO MAKE-UP for a missed clinic.
---
Payment Options:

SBA accepts check, cash or Credit Card for payment of services. We accept AmericanExpress, Visa, MasterCard or Discover. **There is a 3% processing fee when using credit card. For our Private Lesson packages, we also offer Payment/Installment plans for eligible students – **restrictions apply.
Discounted multiple session package prices are only available if full payment is received in advance, prior to first lesson. Make checks payable to Smith Baseball Academy. SBA charges a $3.00 service fee for returned checks.
**To qualifiy for Payment/Installment plan for multiple private lesson packages, the customer will be charged full retail price per session ($30.00 per session) instead of the packaged/discounted rates listed. Example: Instead of Package 3 being the discounted $225 price, the price would be $240 (2 payments of $120) with the Payment/Installment plan.

---
Scheduling Lessons:
To Schedule Lessons you can click on the following link to get more details regarding our 3-STEP scheduling process: Schedule Lessons
Sessions for each student are typically scheduled for once a week. Payment is due prior to first lesson. Check the Private Lessons section for more details.

---
Team/Group Clinics:
Our group clinics will be offered throughout the year. We will post these opportunities on the website under the Group Clinics section. Check frequently for updates and new clinics. We offer these clinics on a first come, first serve basis – space is limited–so HURRY and register! Don't worry, if you don't register in time, there will be more clinics offered in the near future.

---
INCLEMENT WEATHER:
In the case of bad weather, please

check the WEBSITE

to check status of lessons.
**Status of lessons is updated everyday at 4:00 p.m. on our homepage.
PHONE HOTLINE: (785) 272-8567
---
Video Analysis:
Our instructors may offer video analysis to students at the instructor's descretion – only when the instructor thinks it will benefit the student and/or benefit their evaluation of a student. We do not video record students to charge more for our services. We are trying to keep unnecessary costs down and our services affordable. Our digital recording system gives us the ability for slow-motion, frame-by-frame playback. The file is then archived for future reference, if necessary. Video analysis can be an invaluable tool, "showing" the student his or her mechanical flaws – instant feedback. DVD copies of the recorded sessions may be available at an additional cost. Contact SBA for details………

---
Short-Call Lessons & Email List:
We HIGHLY RECOMMEND joining this list!
In the case of a last-minute cancellation or OPEN lesson slots, we offer Short-Call Lessons. These lessons are offered at a discounted rate. We typically send out an email announcement a few days prior, letting folks know about these available discounted lesson slots. To take advantage of these, you need to be on our SBA Email List!. You can join our Email list from the Menu on our homepage or by clicking here: E-mail Sign Up (Short-Call List)
---
QUESTIONS??: send an email to: info@smithbaseballacademy.com